The Beauty of MinIO's Pricing Approach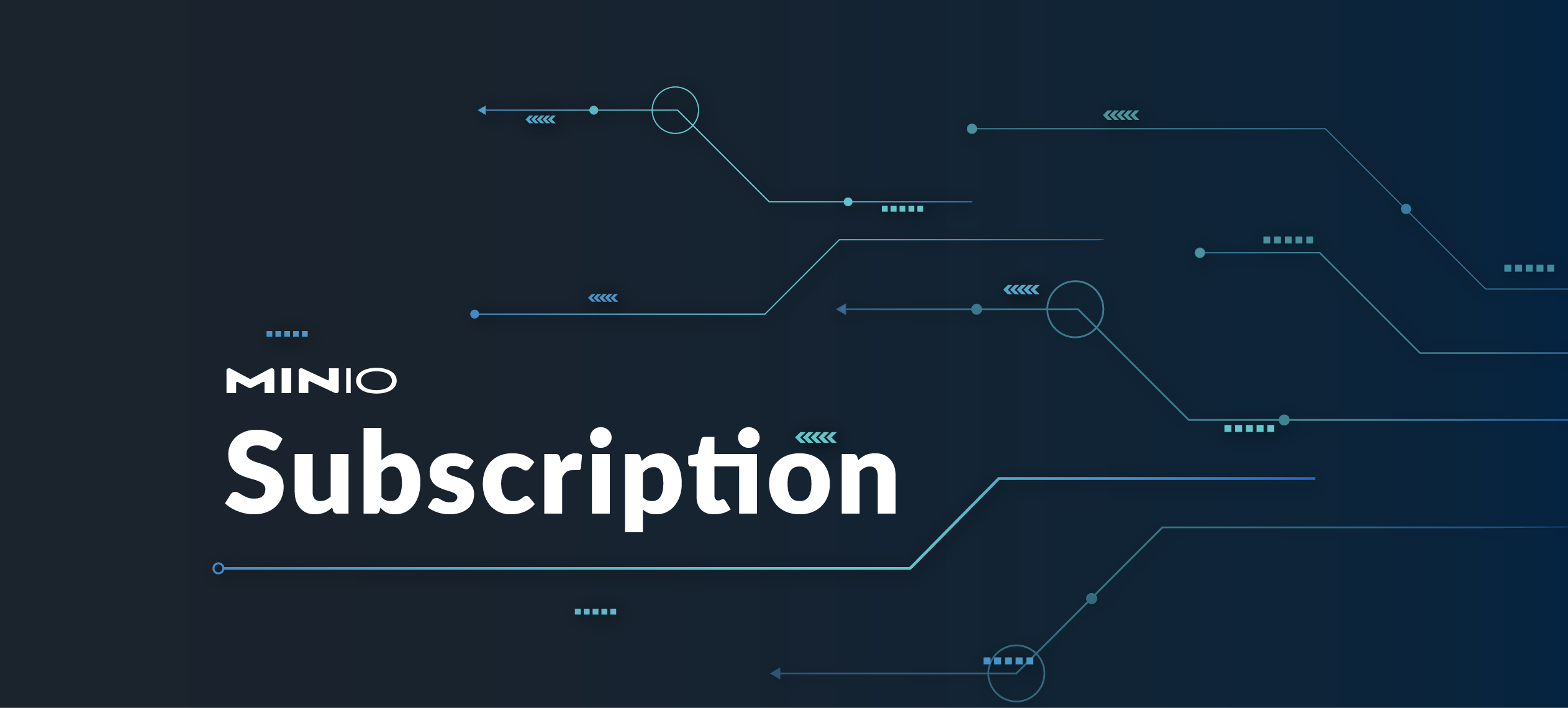 MinIO's pricing is remarkably straightforward. You don't need a complicated spreadsheet to estimate your monthly bill.
We offer three plans. The Open Source/Community plan where you pay nothing. The Standard Plan ($10 TB/Month with a minimum capacity of 25 TBs) and the Enterprise Plan ($20 TB/Month with a minimum capacity of 100 TBs).
We continue to recommend the Open Source/Community plan (free) for deployments that are not a critical part of your infrastructure and/or are not yet in production. We recommend the Standard plan for archival or less critical workloads and the Enterprise plan for large scale, mission-critical workloads that host sensitive data and require a strict SLA.
These prices are very competitive, and given that MinIO runs on commodity hardware there are even more savings to be captured – whether you run HDD or NVMe.
More important, however, is the total cost of ownership. In MinIO's case, subscribing to the software enhances that equation considerably as detailed in our "What is in the MinIO Subscription Network" post. MinIO's software is painstakingly designed to offer a combination of power and simplicity. It is lightweight, runs anywhere, is easy to manage and, with a subscription, comes with direct-to-engineering support to manage integrations, configurations and optimization.
While the per capacity/per month model is not novel, our approach to scale is. That is why we have priced MinIO with a ceiling. At 10 PB in the Standard plan and 5 PB in the Enterprise plan, we turn off the capacity meter.
The 6th PB for Enterprise or 11th PB for Standard is free from a software perspective. So is the 60th PB or 110th PB.
No one in the industry is making this offer.
If you are operating large scale data infrastructure – either in the public or private cloud – this is the model for you. If your AWS bill is seven figures per year, you should start planning to repatriate your data, because your data is only growing – and so are your bills.
MinIO offers everything that the public cloud offers in terms of capabilities, experience and features, and the one thing it doesn't: cost certainty.
Yes, you will still need hardware for capacity over and above the ceiling, but you won't pay another dollar for software. We can make this offer because we were built to deliver performance at scale. We know we can support our product at these levels because we already are, for some of the biggest names in technology. If you want references, just ask.
In the meantime, break out your calculator on your phone. That is all you will need to determine how much you will save by switching to MinIO or subscribing for the first time.