Datanami's Readers Pick MinIO as Best Storage Solution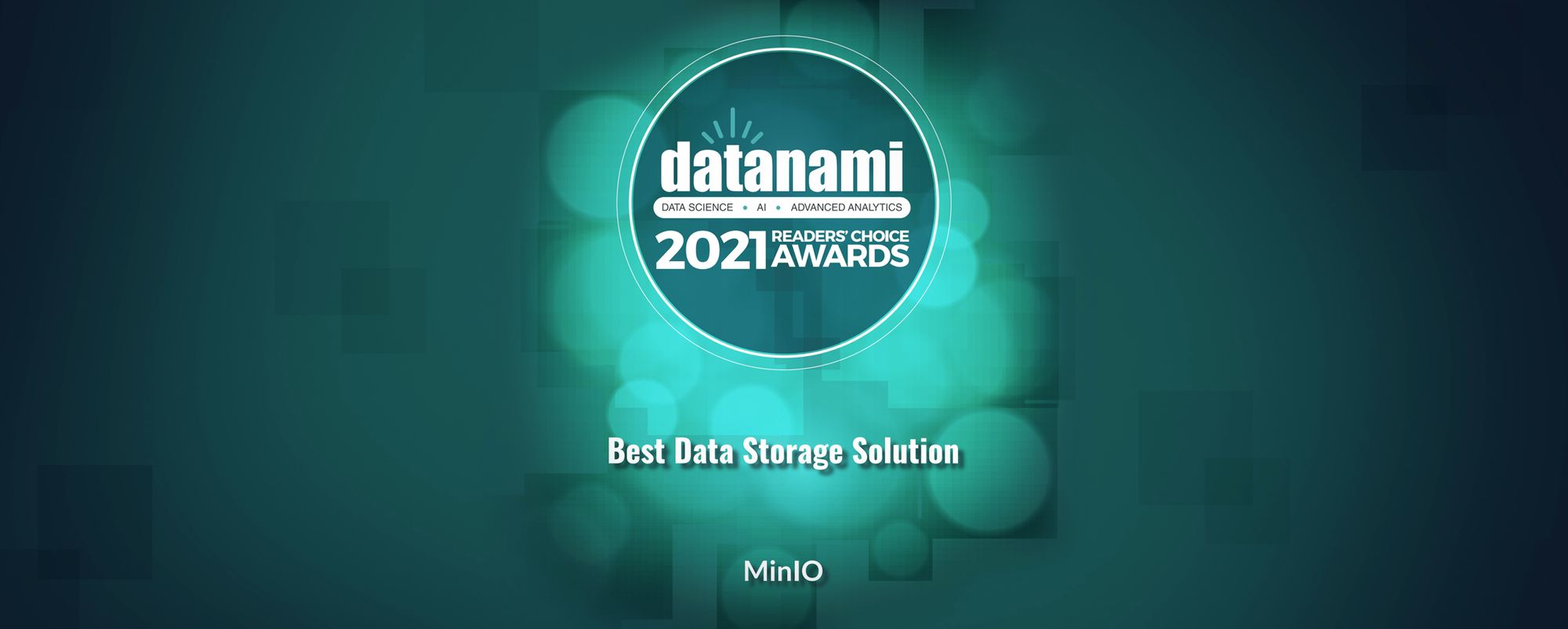 We were delighted to take home Datanami's Readers Choice award for Best Storage Solution this year. This is the sixth year the award has been given and it has quickly grown into one of the major prizes in storage recognition. As they say in English football - "an award worth winning..."
One of the key reasons it is an award worth winning is the voters. Datanami's readers know the big data and data science space as well as any publication and to get their recognition is high praise indeed.  
CEO and co-founder AB Periasamy had this to say in our press release:
"We are delighted to be selected by Datanami's massive readership as the best storage solution in the market. Given both the intensity of the competition and the sophistication of the Datanami audience - this is one of the top honors to be earned every year. Our leadership in multi-cloud object storage is something we have worked tirelessly to achieve over the past year and to earn this recognition from the big data community is immensely gratifying. We look forward to building on this success as we head into 2022."
AB will be one of three speakers at the Readers' Choice and Editor's Choice party on Thursday, December 16 at 6pm ET / 3pm PT. Not to be missed. You can sign up here.
This award caps a superb year of recognition - from Stratus Awards, DevOps Dozens, Gartner MQs, DGIG Top Fives, GigaOm Radars and more. While awards are nice (and we really like them...), it is the recognition that our work is meaningful to our community that matters the most. Knowing that the features we build, the environments we add and the craftsmanship and simplicity of our code are appreciated by our users is an award in an of itself.
Thank you to our community for supporting us in the journey. We literally (and we mean it in the literal sense of the word), could not do it without you.