MinIO earns Immutability badge from the Veeam Ready Program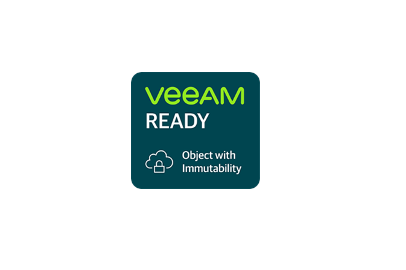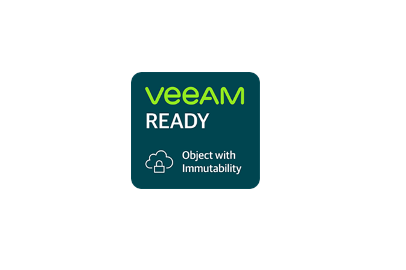 We took MinIO's partnership with Veeam up a notch today with the addition of Veeam Object Storage with Immutability badge. Already a member of the Veeam-Ready program, the additional badge puts MinIO in rarefied air - less than a quarter of the object storage vendors have been able to add this distinction.
The distinction is based on the ability to protect data in the most sophisticated ways - namely ensuring that objects can be made immutable - that is they cannot be tampered with. While MinIO has supported write once read many (WORM) for years now, the addition of versioning to this capability was the catalyst for the immutability qualification.
While MinIO is not the first to gain this distinction - it is unique in many ways.
First off, like Veeam, MinIO is software-defined and hardware agnostic. This approach delivers massive savings and flexibility to Veeam customers and channel partners as they design systems to accommodate a range of different backup use cases from VMs to Veeam Backup for Microsoft Office 365 (VBO).
Second, MinIO delivers an entirely different level of performance. With the ability to read/write at speeds in excess of 160 GB/s in a small 32 node cluster, MinIO for Veeam Backup & Replication can operate at primary storage speeds - performance scales linearly to 100s of Petabytes - shrinking Recovery Point Objectives (RPO) and Recovery Time Objectives (RTO) metrics.
Third, because MinIO excels at handling small objects, it is able to achieve high dedupe rates. This is a function of the fact that MinIO has eliminated the metadata database from the architecture. Even the small objects are erasure-coded for high durability and space reduction.
Fourth, MinIO offers the highest assurances of data integrity. Through inline erasure-code, bit rot protection, encryption and object immutability backups are protected against data loss and data breach. In particular, object immutability provides exceptional protection from ransomware attacks.
Finally, MinIO's continuous active-active multi-site replication protects Veeam's customers - even in the case of total data center failure. This capability is unique to MinIO and has broad application from Splunk to Teradata as well.
Stay tuned for an upcoming webinar with Steve Firmes and feel free to check out the solutions page, the solutions brief and to try it out on your own. Our integration documentation can be found here.