MinIO Wins Cloud Computing Award for Best Hybrid Cloud Solution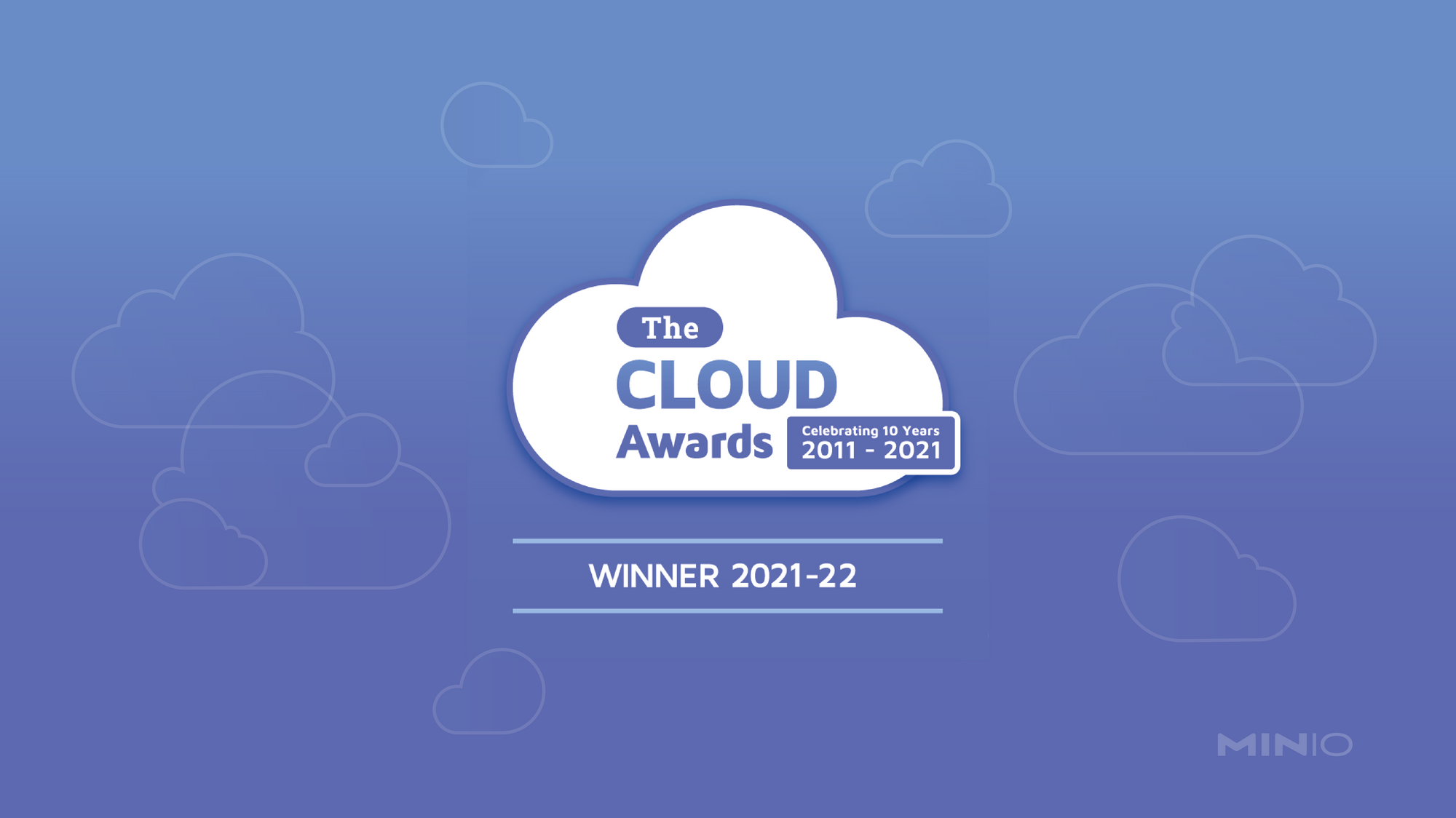 MinIO is on a little bit of a tear when it comes to awards. We took down the Datanami Reader's Choice award, the Stratus Awards for both Software-Defined Object Storage Technology and Overall Global Cloud Leadership, and today, the international Cloud Computing Award for Best Hybrid Cloud Solution.

Celebrating its ten-year anniversary, The Cloud Awards identifies and celebrates innovation in cloud computing from organizations of any scale and headquartered in any country worldwide.
The other winners are a who's who of the cloud: Demandbase, Corestack, Talend, Qumulo, Striim, Corestack, SnapLogic, Veeam and InfluxDB (plenty of partners and customers in there…).
There were hundreds of organizations considered, covering the Americas, Australia, Europe and the Middle East. You can view the full shortlist here. We won over nine other superb entries including Panzura and MariaDB.
What we love about this award is that it is not a storage win - this is a cloud win. It speaks to storage obviously - object storage is eating the software world and the hybrid/multi-cloud is built on top of it. But more broadly, this is about data and the cloud.
MinIO is the consistent persistence layer enterprises seek for their data. On prem, in the colo, on the Kubernetes distros, in the public cloud, at the edge. They hybrid-cloud is expansive and applications need to work everywhere without changing a line of code. MinIO delivers on that simple promise with a performant, secure, resilient and scalable solution.
Judge Richard Geary had this to say about us:

"MinIO's lightning-fast hybrid cloud object store is the worthy winner of this category. The Cloud Awards were impressed with the global take-up of the open-source product, which has over half a million AWS hosts, and is used by 71% of the Global 500 companies."

Stay tuned for some future news…we know of at least one more list we are on and another where we are finalists. That one is the coveted Storage Product of the Year awards by TechTarget. The TechTarget SPOY is intensely competitive, and is a case of it actually being an honor to be nominated.